[ad_1]

Are you ready for the Super Bowl? While I'm usually just in it for the snacks, our home team is this weekend! We'll be cheering for the Chiefs from Kansas City.
I've rounded up thirty-three of my best game day recipes for you. True to form, they're all fresh and vegetarian. You could call many of these recipes healthy, or healthier than the usual Super Bowl snacks. Above all, they're delicious and will make for a memorable evening at home.
I've organized the recipes by appetizers and dips, main dishes and sides, desserts, and cocktails. Be sure to bookmark this page for future game days. You can find even more options right here. May the best team win!
Appetizers & Dips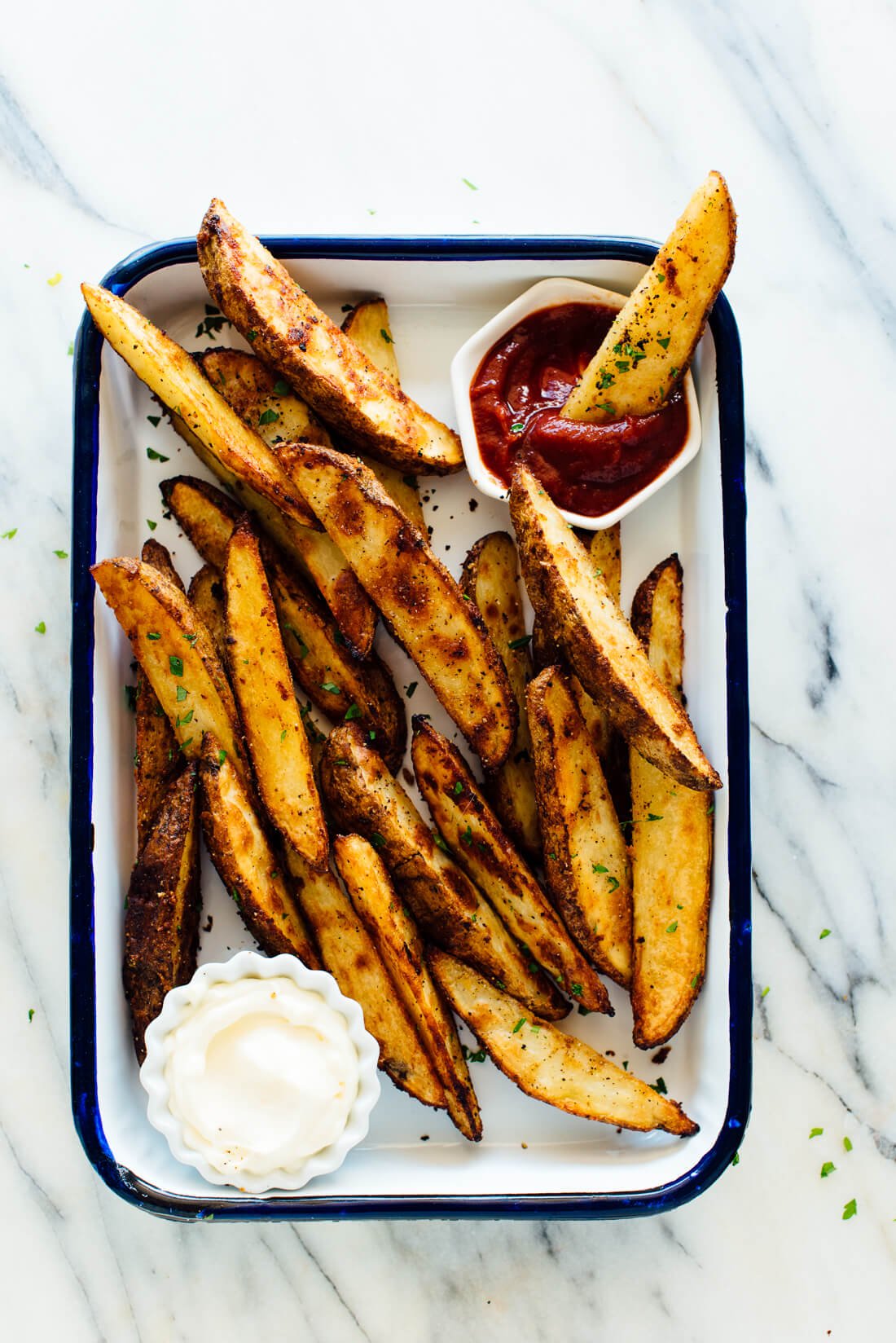 Gluten free and vegan
"I made these once! Then made them 3 more times! Delish! How did I never learn how to make THE best ever baked fries? We had given up potatoes. What a treat, and so easy!" – Kathleen
Gluten free
"I am in love with this dip. I needed something fun to make for new year's eve so naturally I came to Cookie & Kate for ideas. Can I just say this dip was A HUGE HIT! Making it was super simple as well; it is deliciously creamy and absolutely divine spread on a fresh piece of french baguette. Will be adding this to my lists of make-again recipes!" – Marda
<
Make it with frozen corn! Gluten free and potentially dairy free/vegan
"Made this last night along with a taco dinner and it was absolutely delicious…so good that I had the leftovers for breakfast :). Super easy to make and very flavorful" – Taylor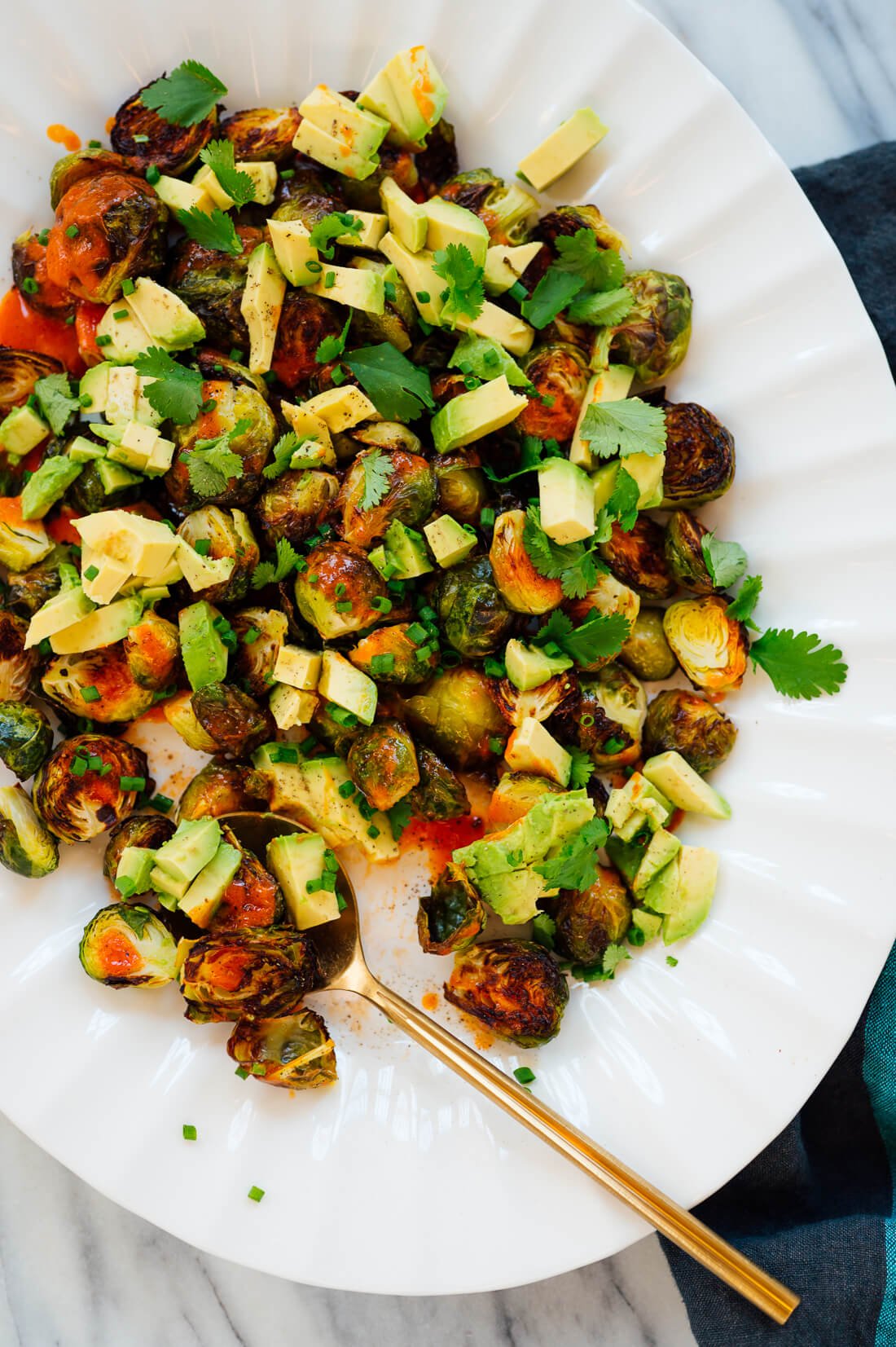 Gluten free and easily vegan
"Saw this recipe today and realized we had all the ingredients sitting in the fridge. Made it, devoured it (amazing!) and will be making it over and over again this weekend. Comfort food that puts a smile on your face in the dead of winter! Perfect veggie Super Bowl snack as well." – Matt
Gluten free and vegan
"Love, love, love. This was truly an incredible vegan queso recipe. Made it for taco night and I had to have my husband push it across the table so I'd stop eating it. I am not a big fan of nutritional yeast, but I could barely taste it. I made it mild so my toddlers could enjoy it and they did for sure! I'm looking forward to the leftovers. Definitely recommend this recipe." – Hannah
Gluten free and vegan
"Yum! I just made your guacamole and now there is a fiesta happening in my mouth. Delicious! Thank you for the great recipe; its a keeper!" – Yulia
Gluten free and vegan
"I love this recipe so much. First time in my life successfully making crunchy sweet potato fries in the oven. Thank you so much!!! The detail and precision really helped. I truly appreciate this recipe. Thank you :)" – Vanessa
Gluten free
"We love this recipe. I asked my husband what he wanted for dinner this Friday, the start of the baseball American League Division Series. He replied "the food of victory". So this is what he's getting. :-)" – Kathryn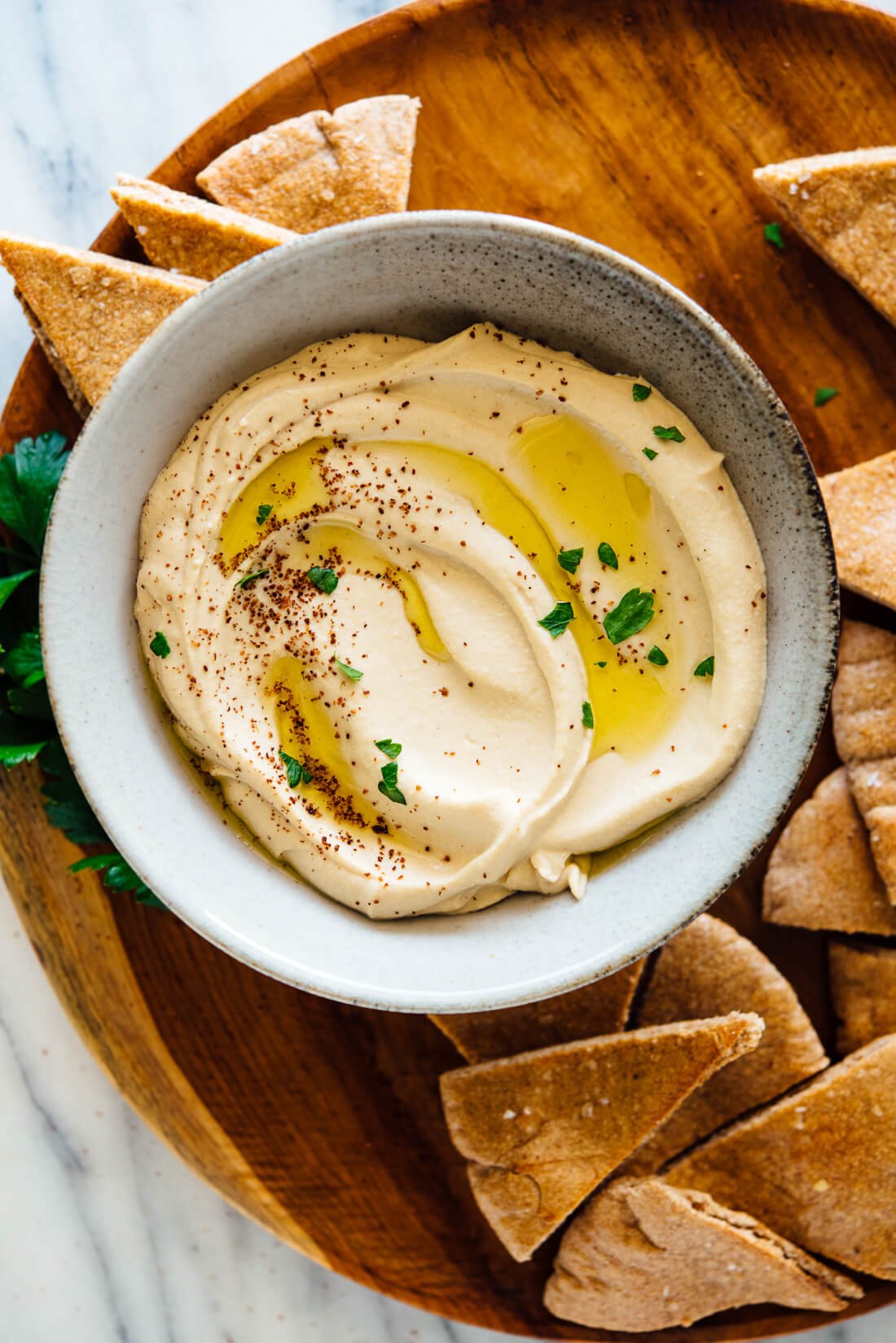 Gluten free and vegan
"I've been chasing a creamy, rich, restaurant-quality hummus and this without a doubt nails it. I followed this recipe exactly and it produced the creamiest humus with a delicious depth of flavor. I will be making this weekly, as my family (including my 4 year old) can not eat it fast enough." – Christy
Gluten free and vegan
"Tried this for the first time tonight. It was absolutely amazing! Your instructions are perfect. Much better flavor than air popped. Thank you!" – Chelsea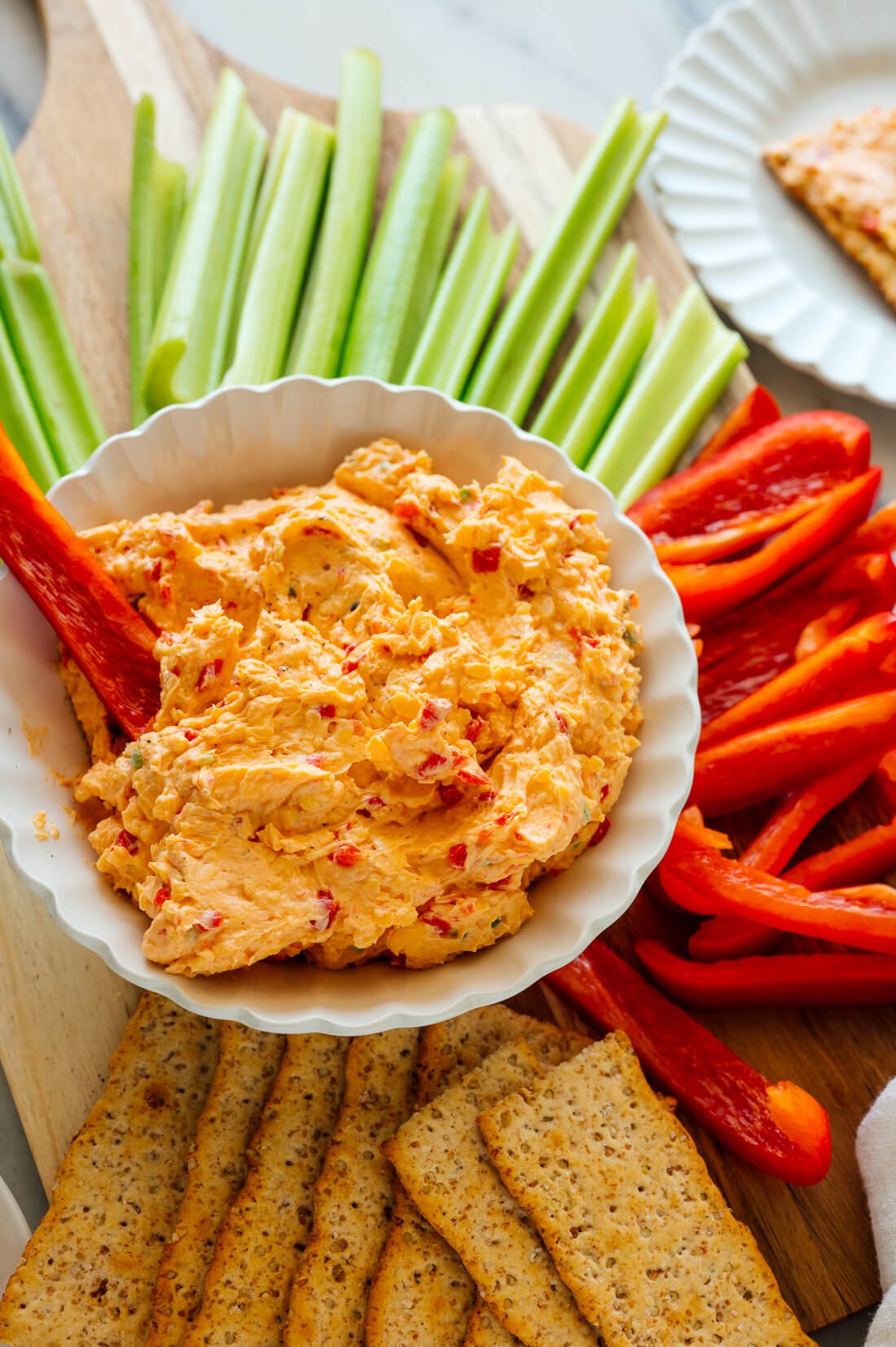 Gluten free
"Omggggg. My husband went to The Masters practice round several years ago and ate SO many pimento cheese sandwiches, and ever since has been trying to recreate the magic of Augusta pimento cheese sandwiches with store bought versions. I made this recipe and he said it's the closest he's come to finding the magic Augusta pimento cheese!!! Definitely a household staple now and will be on my list of easy party recipes." – Jen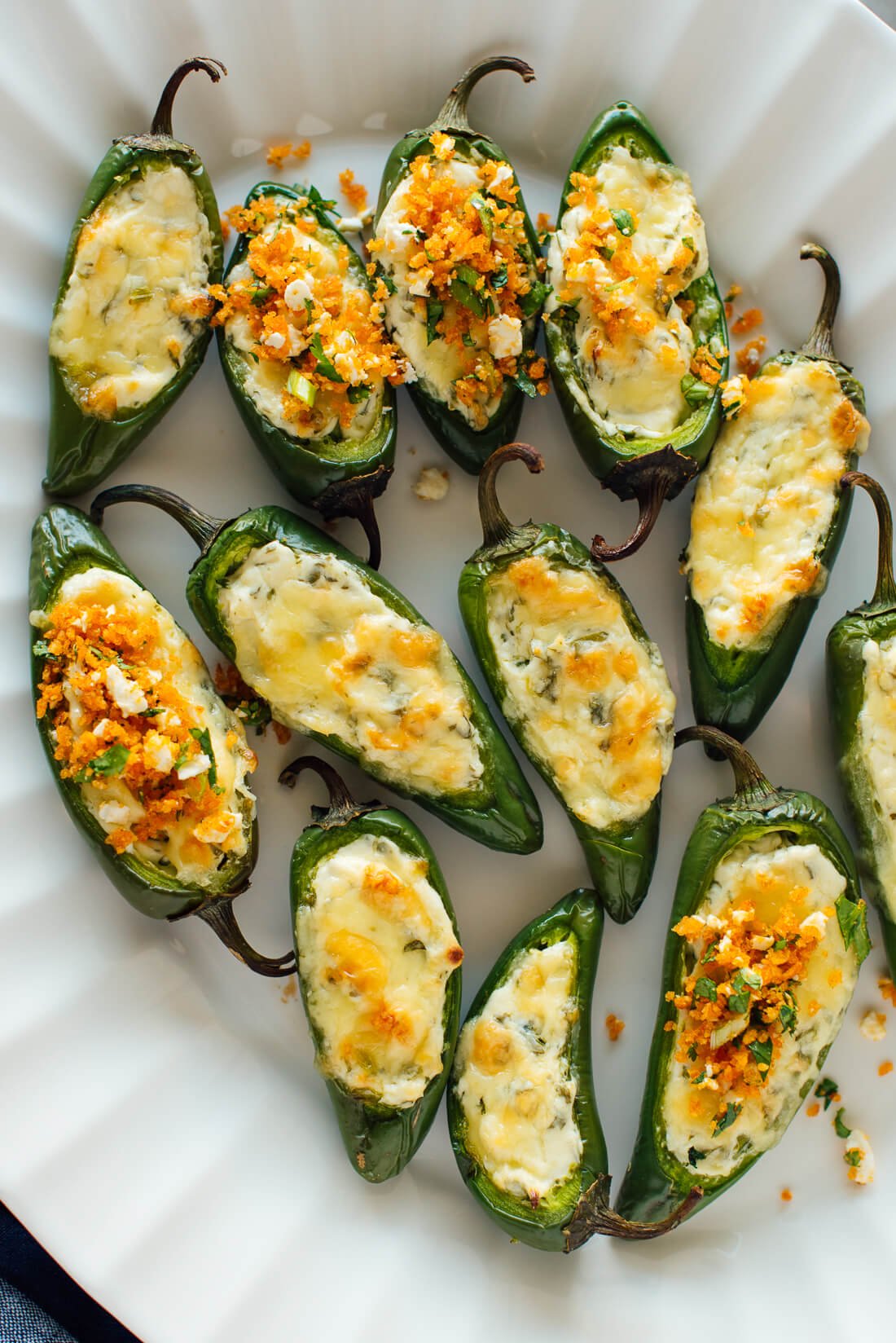 Gluten free
"I made these twice already. First with jalapeños and the second time with mild mini peppers since the jalapeños were a tad to spicy for me (but my hubby didn't think so). Really, really good. The kettle chips were a great addition!" – Carrie
Gluten free and easily vegan
"I've made this a few times. Delicious! It beats ordering them at a restaurant for sure! My favorite thing about this recipe is my husband uses the exact same sauce ratio for his wings making it an easy meal in this vegetarian vs meat household!! Last night, we made Buffalo cauliflower/chicken wraps." – Audra
Healthy Super Bowl Main Dishes & Sides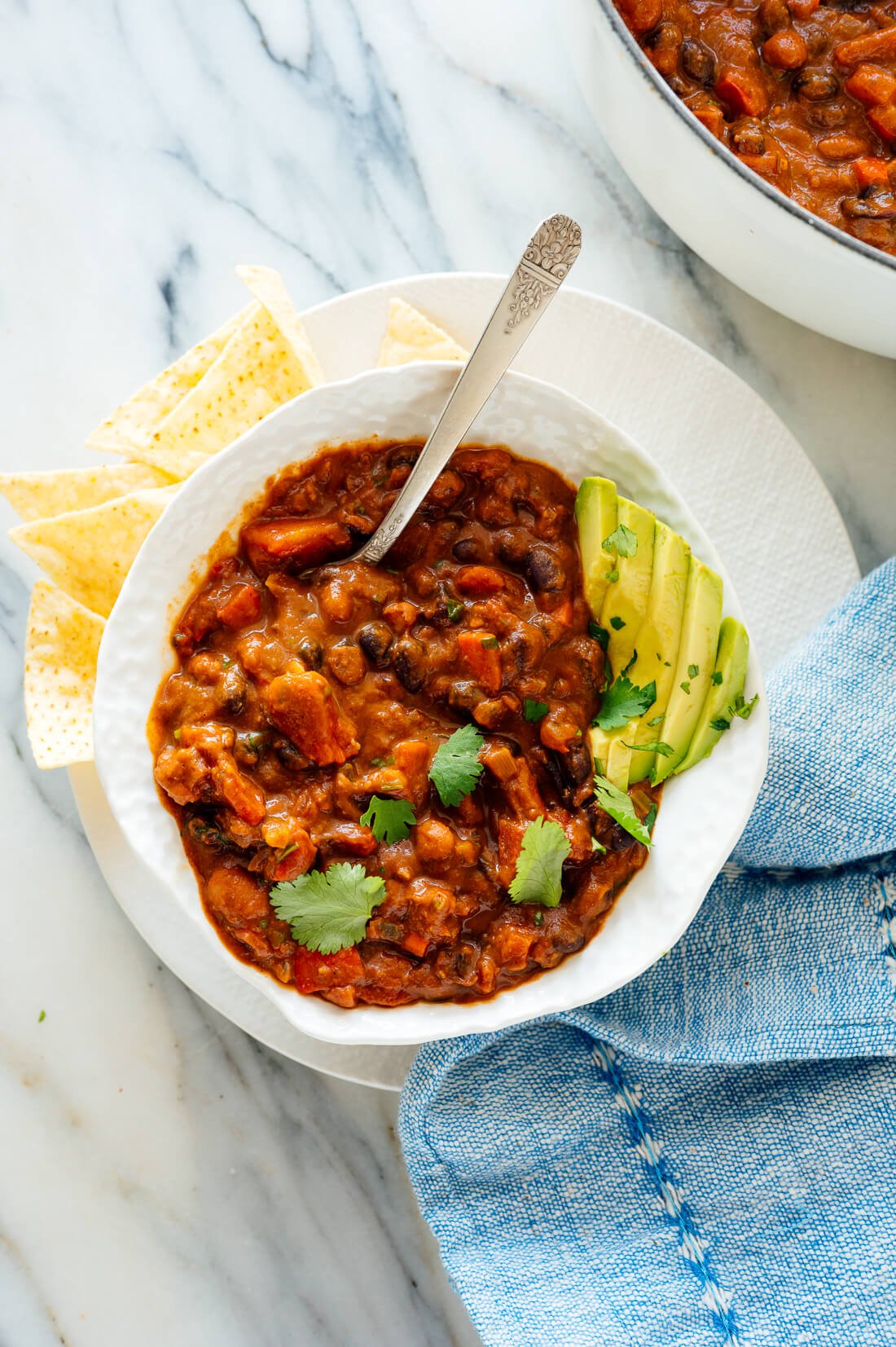 Gluten free and vegan
"I make this all the time. I love it's rich flavor and perfect consistency. Vegetable forward without being a hammer about it. Feeds everyone for a week!" – Lori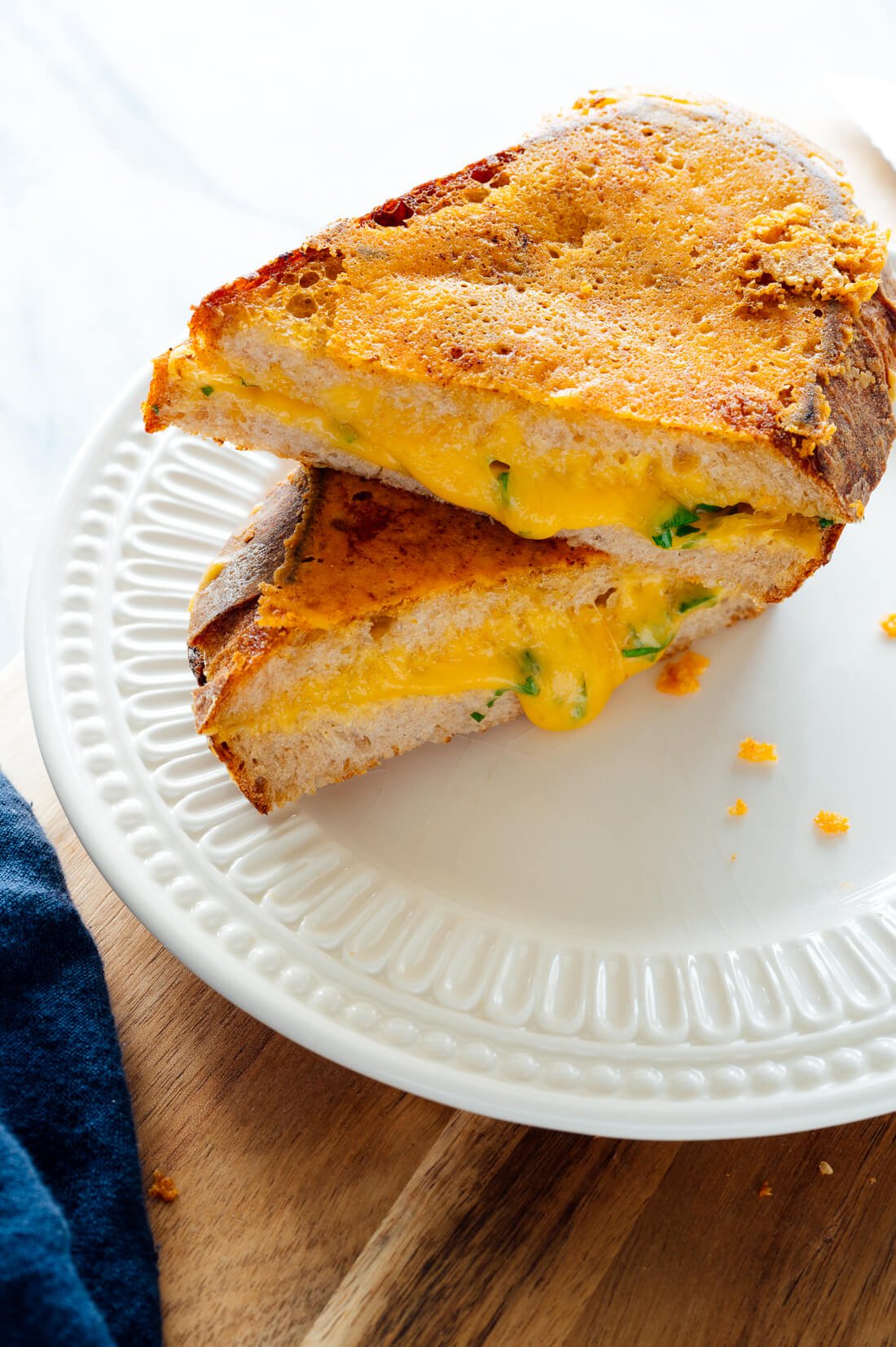 Possibly gluten free
"This was so good! Sometimes I get cravings for grilled cheese, and I always end up disappointed. So this time I decided to search out a recipe that would give it a bit more flavor. This is exactly what I was looking for. Had it with some dill pickles on the side = perfection." – Cat
Gluten free
"I've made this soup about 15 times now. It's my go to dinner or lunch with a grilled cheese. The family loves it. So does my work….my boss tasted it and so far has had me make 2 batches for her. It's soooo good!" – Esther
Vegetarian
"Made this tonight! Your crust is a little chewy and crispy which is perfect! Love that it has whole wheat flour. Your pizza sauce is out of this world so good! Love how easy it is to put together! Love all the veggie toppings and adding the spinach first is genius!" – Amy
Gluten free and easily vegan (skip the cheese)
"This dish was worth every single minute of the prep work and cooking time! Every component was absolutely delicious. It surpasses any similar recipe I've ever tried in a restaurant, Amazing flavor and a bit hit with all. I have yet to find a recipe of yours that isn't wonderful!!" – Donna
Gluten free and vegan
"Over the past 50+ years, I've made a lot of lentil soups and you are right, this is the best! While giving it a few taste tests during the prep, I thought it would be too spicy, but the finished product was wonderful! It is a perfect winter soup. Thank you!" – Jeanne
Vegetarian
"So I made these Sunday. We ate them Sunday and Monday night. It is now Tuesday morning and all I can think about is MORE SPINACH AND ARTICHOKE ENCHILADAS! These were by far best enchiladas I ever made! We thank you!" – Cindy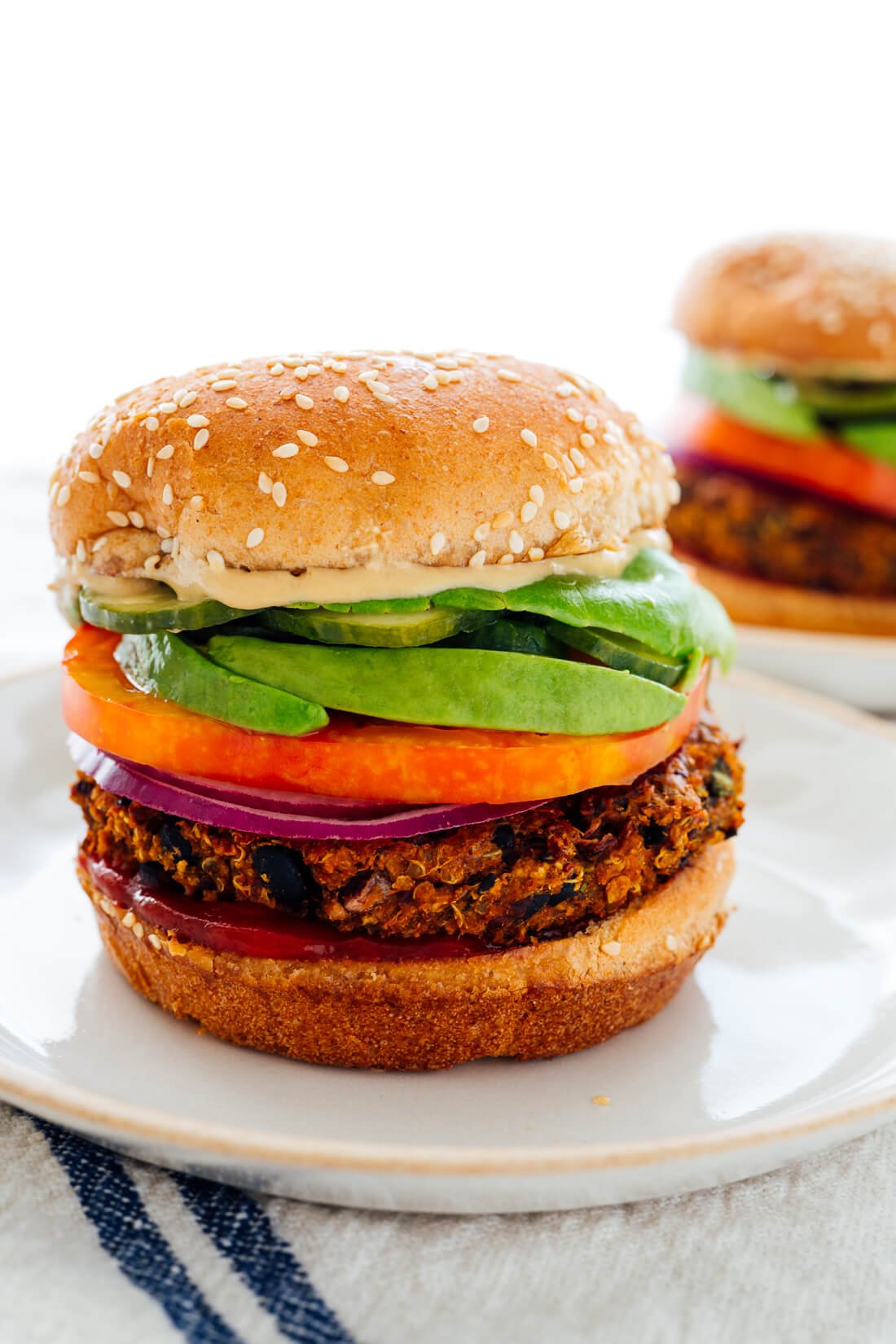 Gluten free and vegan (pending accompaniments)
"I made these tonight, and they were excellent! Best veggie burgers I've ever had, either at home or out. Great texture, they hold together well, etc.I'll be making them again." – Bonnie
Gluten free and vegan
"Outstanding soup. My wife likes black bean soup, but I've not been a fan in the past. We both love this recipe. Will be in the meal rotation for a long time." – Doug
Gluten free and easily vegan
"I made these last night for supper and they were really enjoyed by both my husband and I. Very delicious. Very flavorful. We topped our with just a bit of sour cream. We will make again for sure. Cannot wait to make them for guests. Your recipes never disappoint!" – Laverne
"Just made this and followed the recipe exactly as written. SOOOO creamy and DELICIOUS! PERFECT" – Nadine
Gluten free and vegan
"No lie: This is the best cole slaw EVER! Love the textures and flavors. Even my fairly-veggie-averse husband likes it. And I think it's addictive. I just want to keep eating and eating it." – Jonny
A Few Desserts & Treats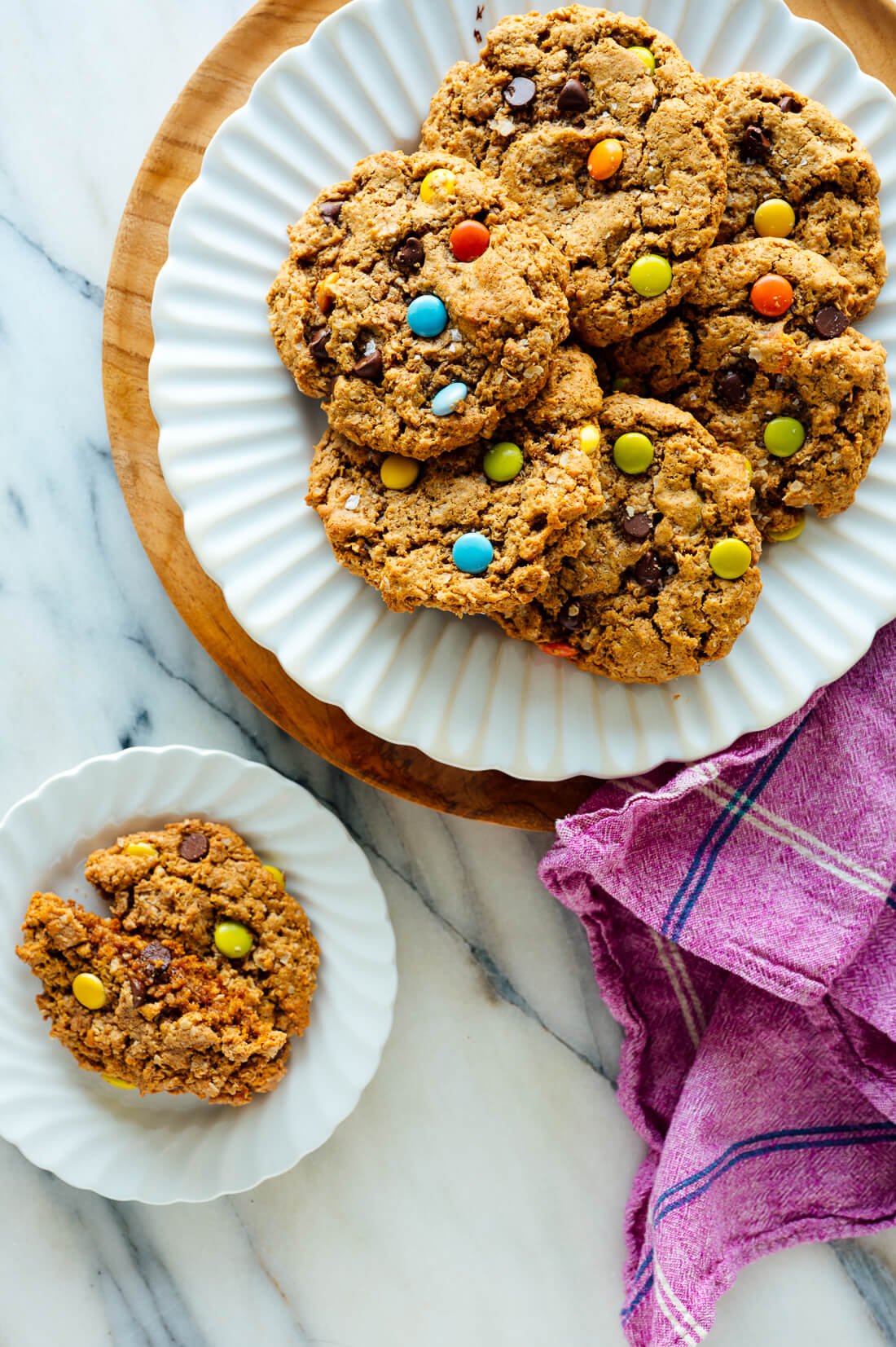 Gluten free
"These were a hit with a very diverse group of folks! They were really easy to make and made a TON of cookies. I ended up refrigerating the dough for a day to finish baking the cookies later and those turned out just like the first batches." – Ann
Gluten free and easily vegan
"These are amazing! This will be one of my favorite go-to quick dessert bars! I used half honey/maple syrup and found the brown rice crispy cereal at Sprouts. I love it's a yummy sweet made with healthier ingredients. Thank you!" – Angelia
Gluten free and easily vegan
"I've made this apple crisp several times, using the water/bourbon combo and maple syrup. It is so delicious that I'm even giving it as gifts to family this holiday season (prepared while properly masked and delivered from a two-meter distance!). Of course there'll be an extra batch for my home." – N.
Drinks!
"Delicious! Really light and refreshing. I love your bees knees cocktail recipe and this one is just as good." – Nancy
"I love an old fashion during the winter months. As it happened I just bought some Four Roses! I am sipping your version and I have to say, It is so smooth!!! Love it." – Marsha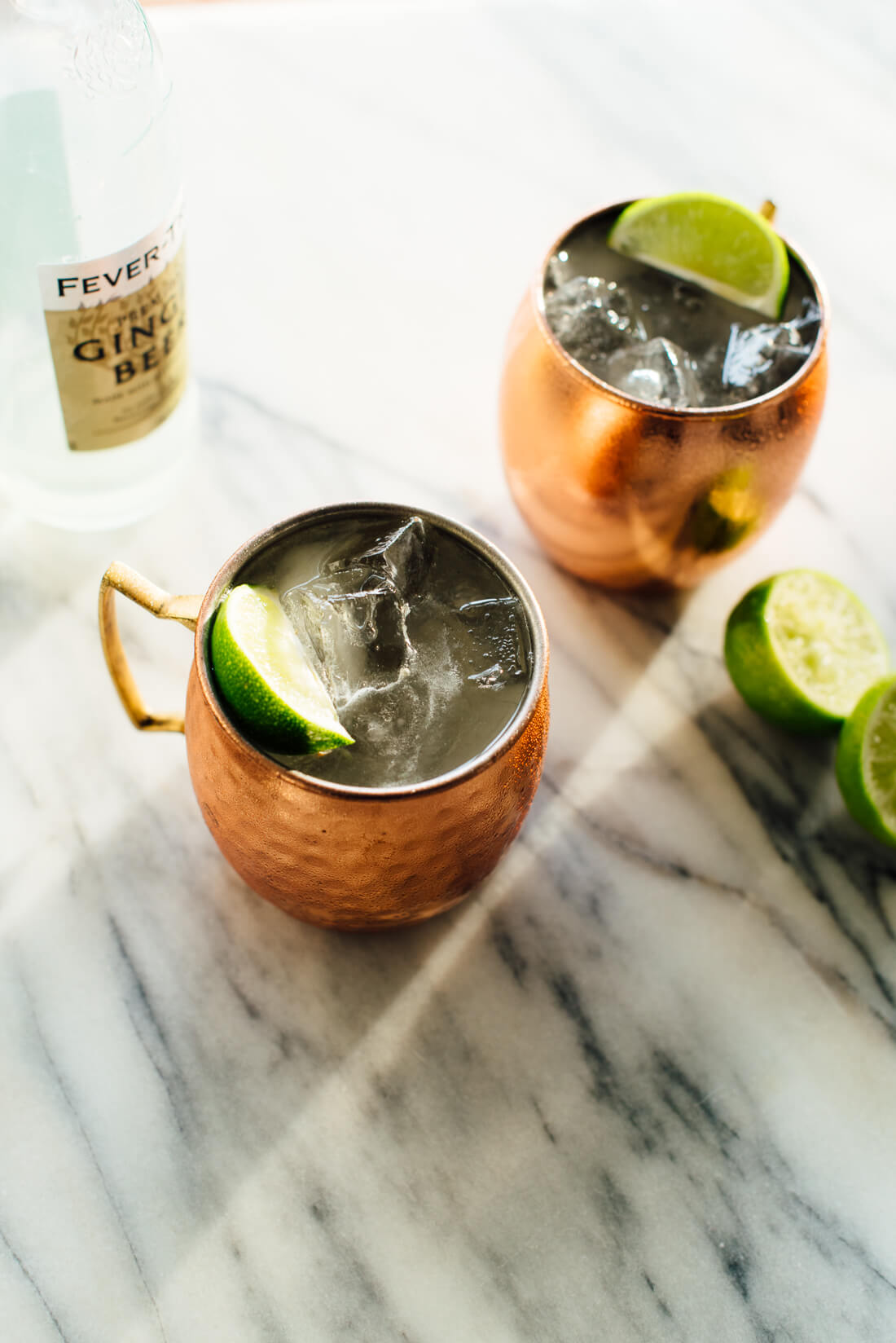 "Best drink I've had in a long time. Used your recommendation and my mule turned out fantastic I loved it. Fever tree ginger beer and Tito's vodka make for a winner in my bar. Thank you" – Doris
"Simple, yummy mezcal cocktail! I was craving a little pick-me-up with ingredients I usually have on-hand and this hit the spot. I didn't use a shaker, worked well straight in the glass." – Marina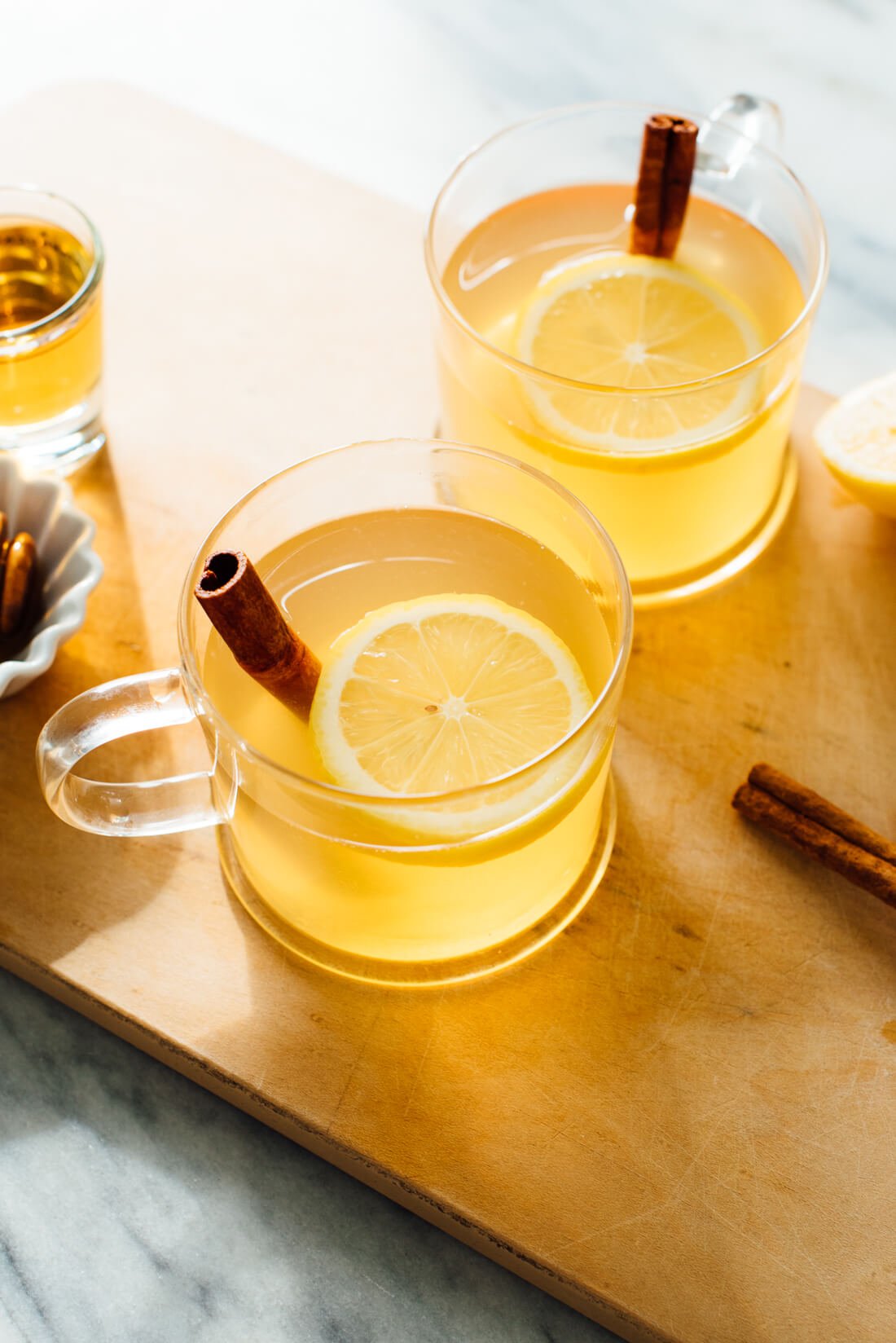 "This classic hot toddy is really delicious! I didn't think I'd like it because I don't like whiskey, but I LOVED it! It's so good, very light, and just makes you feel warm and cozy. Definitely going to make another one!" – Joy
More resources you might appreciate: 23 make-ahead breakfast recipes, 45 recipes that pack well for lunch and 20 simple weeknight dinners. You can shop my essential kitchen equipment here. Don't forget to follow us on Pinterest for a steady stream of recipe inspiration!
[ad_2]